8% Cash Back for Online Purchases & 1% Everything Else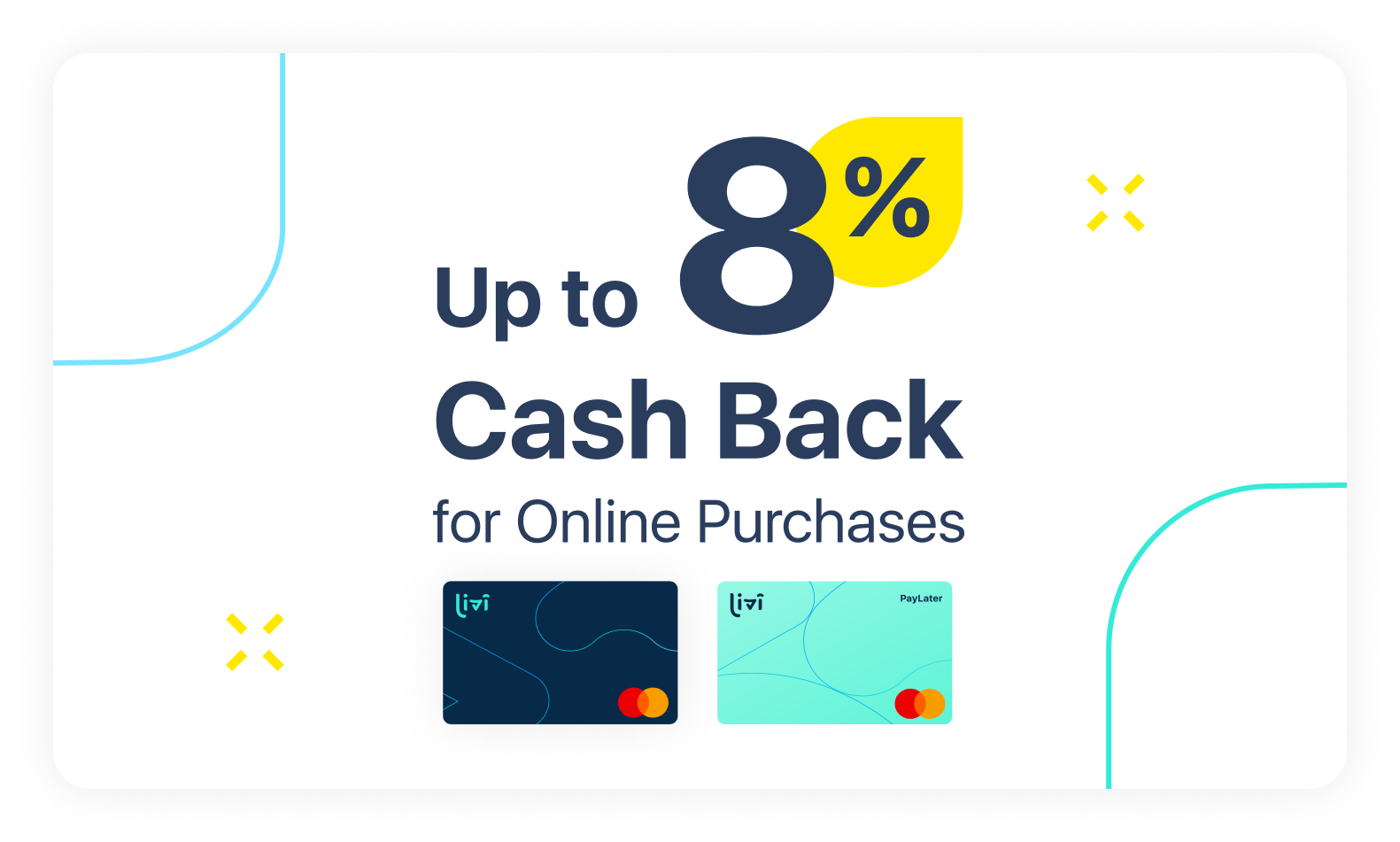 Enjoy a whopping 8% cash back* for local and global eligible online purchases with livi Debit Mastercard®, up to 300 HKD per month!
For everything else, you will enjoy a 1% cash back, up to 500 HKD per month.
The Search for Hong Kong's Online Shopping Gurus
Spend more to earn more with livi Debit Mastercard! Our top 1,000 Online Shopping Gurus with the highest total spending during the 8%* cash back promotion period will receive an extra cash rebate of up to 8,000 HKD!
1st to 8th highest Cumulative Amount: 8,000 HKD Cash Rebate
9th to 16th highest Cumulative Amount: 1,800 HKD Cash Rebate
17th to 100th highest Cumulative Amount: 800 HKD Cash Rebate
101st to 1,000th highest Cumulative Amount: 80 HKD Cash Rebate
* This offer comprises the 1% cash back on all purchases. An additional 7% for eligible online purchases will be deposited within next calendar month.
Valid from:
1 March to 31 May 2021
How to get this offer?
1
On the Overview screen, tap on the "Apply for Your livi Debit Mastercard" banner
2
Follow the instructions to complete application, then use card at online checkouts or add to a digital wallet to pay in store
3
Enjoy 8% cash back for eligible online purchases and 1% for everything else