Get 8% Cash Back for Online Purchases with any livi Mastercard®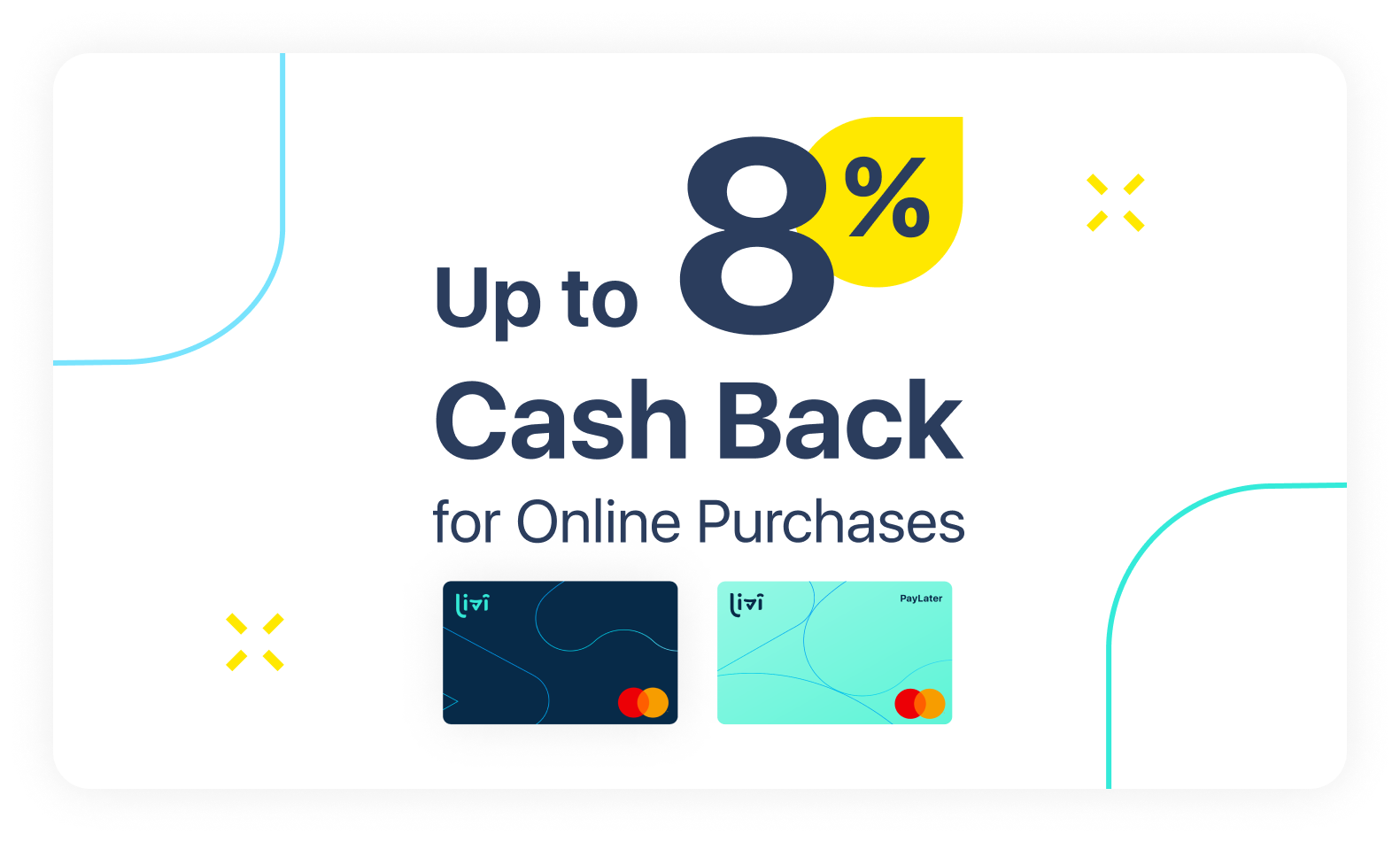 Enjoy a whopping 8% cash back* for all eligible online purchases with livi Debit Mastercard and livi PayLater Mastercard, up to 300 HKD per month!
For everything else, you will enjoy a 1% cash back, up to 500 HKD per month.
* This offer comprises the 1% cash back on all purchases. An additional 7% for eligible online purchases will be deposited within next calendar month.
To borrow or not to borrow? Borrow only if you can repay! Please refer to Key Facts Statement and relevant terms and conditions at our website and our app for details on livi PayLater.
Valid from:
1 June to 31 August 2021
How to get this offer?
1
Successfully apply for livi Debit Mastercard or livi PayLater Mastercard
2
Use at online checkouts or add to a digital wallet to pay in store
3
Enjoy 8% cash back for eligible online purchases and 1% for everything else