Transfer Easy with livi
Instant and scheduled transfers - fast, easy and free.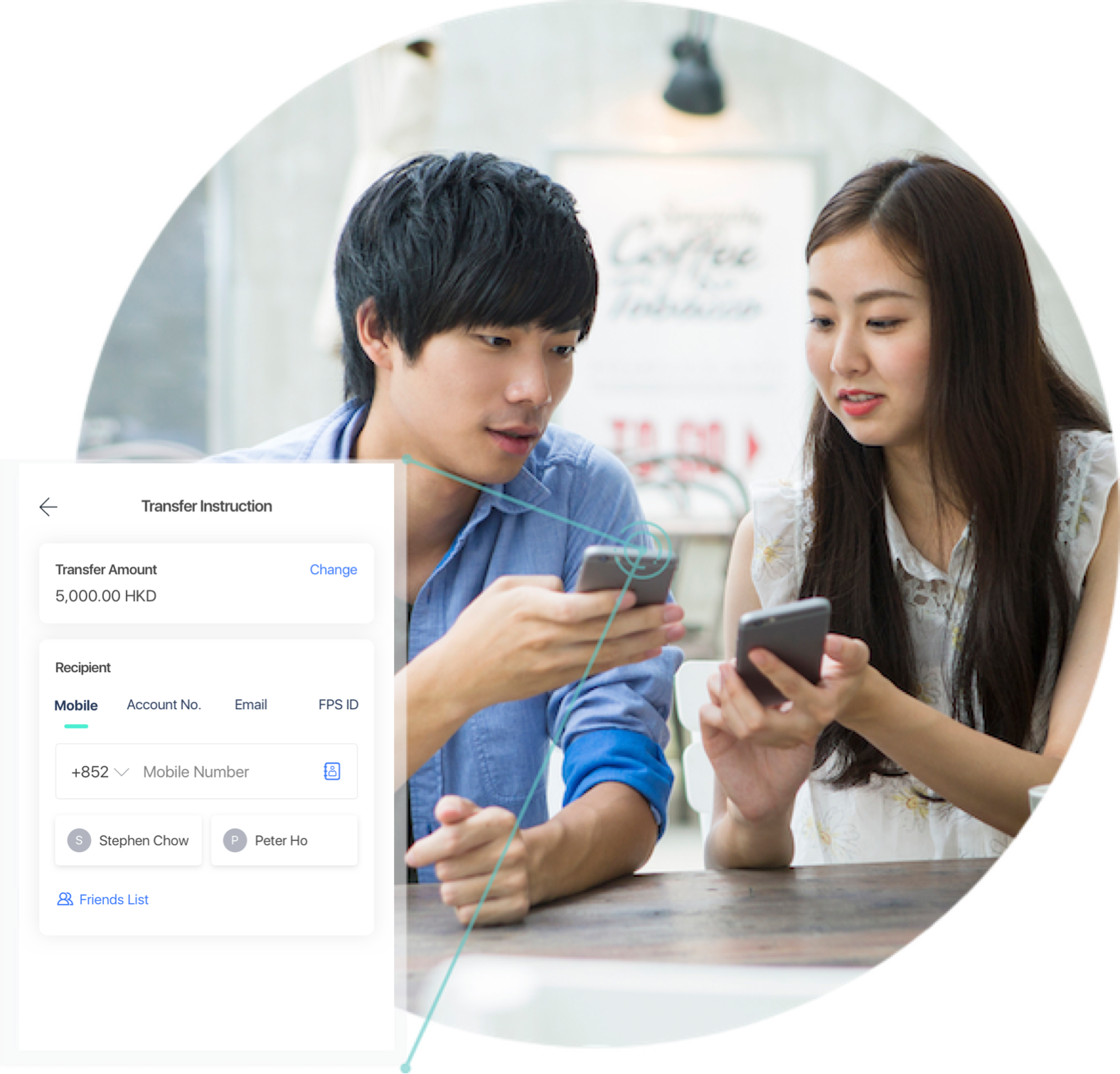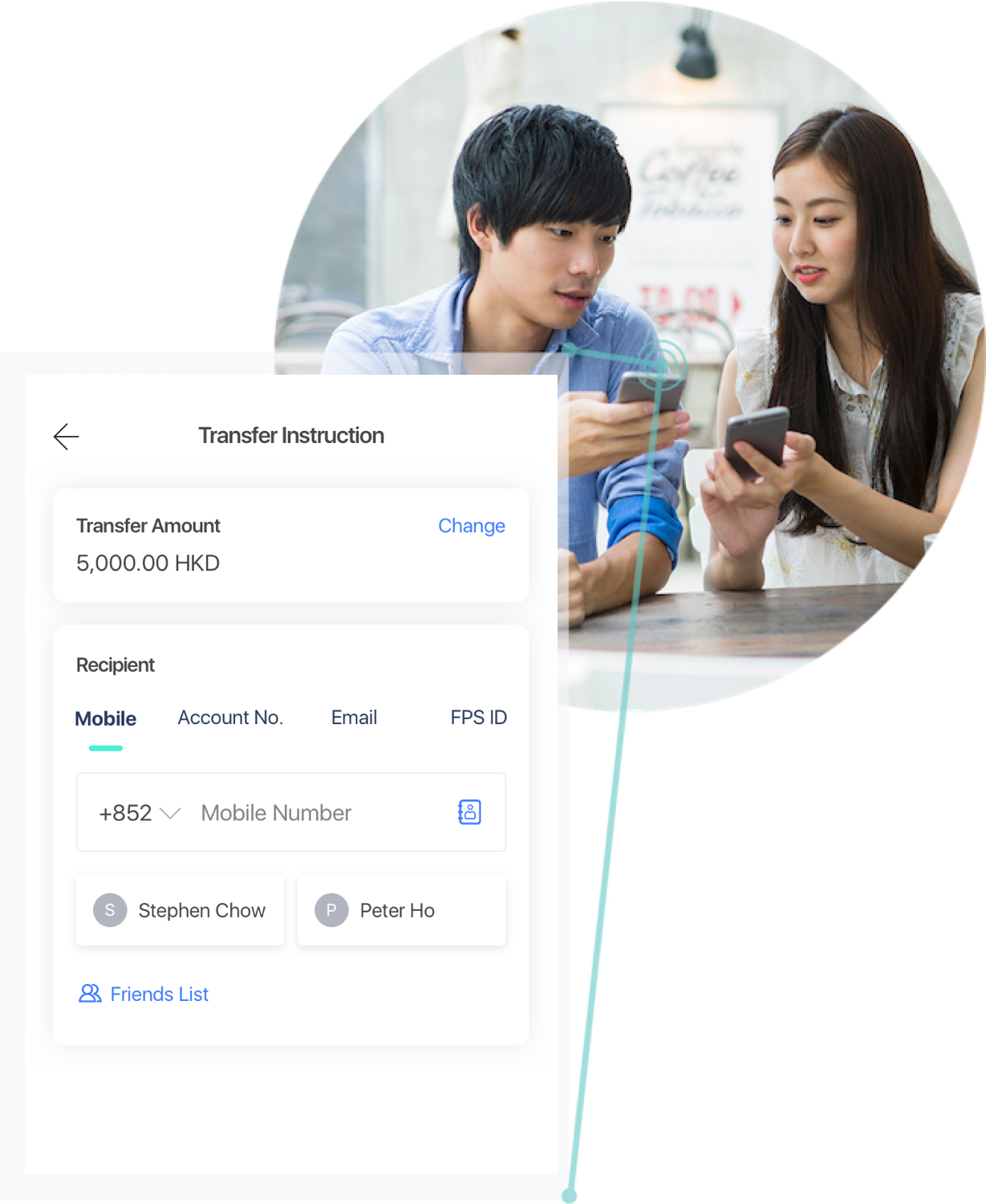 Seamless Setup, Instant Transfers
Send money to and from your account with just a few taps on your screen.
Free and Secure
FPS Transfers are not only fast and simple but also free and secure. You are in full control and will be notified of your transaction.
Scheduled Transfers
You can easily manage your future incoming and outgoing fund transfers.
Keep Track of Your Transfers
The livi app gives you instant access to your transaction history.
Questions and Answers
We support the following types of transfers:

- Instant HKD transfers via FPS
- Small-value Transfers
- Scheduled transfers
- Quick Save transfers from your other bank account
Yes, the maximum Daily Transfer Limit is 500,000 HKD or equivalent. If you would like to set your own limit, please follow steps below.

1. Tap "Profile Settings" on the Overview screen
2. Select "Payment & Transfer"
3. Select "Transfer"
4. Select "Daily Transfer Limit" and follow the instructions
Small-value Transfer enables transferring smaller amounts without two-factor authentication. So long as your transfers don't reach your imposed limit (daily maximum of 10,000 HKD), you will not be asked for authentication.