Enjoy 5 HKD discount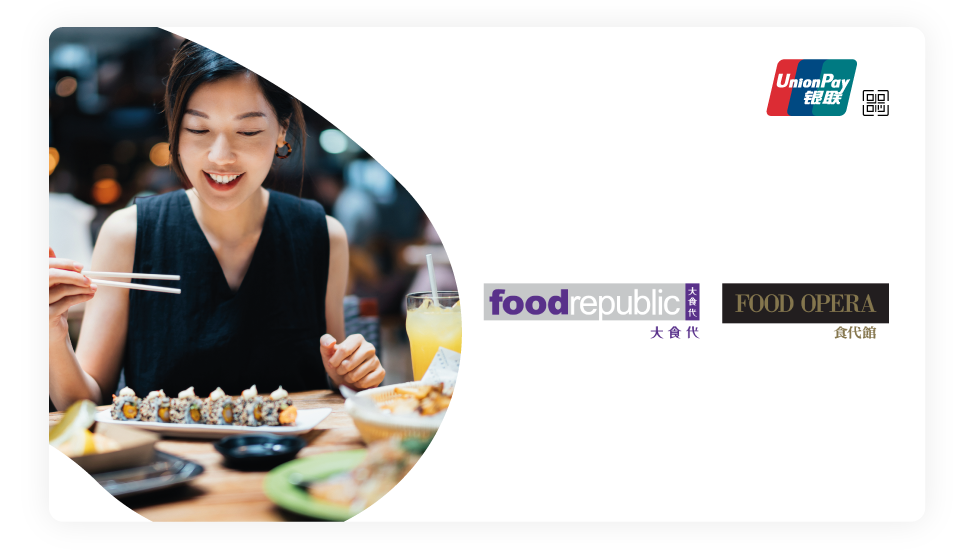 Use livi "UnionPay QR Payment" at all Food Republic and Food Opera outlets to enjoy the following:
Instant discount of 5 HKD upon same-day single net spending of 40 HKD or above at cashier counters
Shake It Up to 100% Rewards! Use livi "Shake Shake" after your "UnionPay QR Payment" to earn your purchases back, up to 100%! Earn up to 500 HKD per calendar month!
Valid from:
15 November to 31 December 2021
How to get this offer?
1
Consume at all Food Republic and Food Opera outlets
3
Enjoy up to 100% reward with Shake Shake