livi Mastercard® x China Unicom Exclusive Offer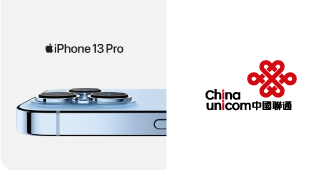 Subscribe to a China Unicom handset plan at any CUniq shop to enjoy these offers:
1,200 HKD 5G flagship handset discount and
One of the following:
i. Up to 2,424 HKD monthly fee discount (applicable to 5G Greater Bay Area Shared Plan) with free 186-188 Greater Bay Area 1-Card-2-Number service
ii. Extra 6GB local data per month x 24months (applicable to local 5G plans)
iii. 2 months free (Applicable to 5G Campus Plans)
1. This event is provided by China Unicom (Hong Kong) Operations Limited ("Unicom Hong Kong").
2. This promotion is subject to Unicom Hong Kong's terms and conditions which shall be interpreted by Unicom Hong Kong. For details, please visit CUniq online store (www.cuniq.com) or MyCUniq APP.
3. For any questions and inquiries, please contact Unicom Hong Kong via (852) 21221188.
4. The English version of above Terms and Conditions shall prevail if there is any inconsistency between the English and the Chinese versions.
Terms and Conditions – livi x CUniq Exclusive Offer
Terms and Conditions – liviSave CUniq Exclusive Welcome Offer
To borrow or not to borrow? Borrow only if you can repay! Please refer to Key Facts Statement, relevant terms and conditions and remarks for livi PayLater at livi website or app.
Valid from:
1 August to 15 September 2021
How to get this offer?
1
Successfully apply for livi Debit Mastercard or livi PayLater Mastercard
2
Subscribe to a designated handset plan at a CUniq shop with either card