MCL Cinemas Welcome Offer and Movie Ticket Offer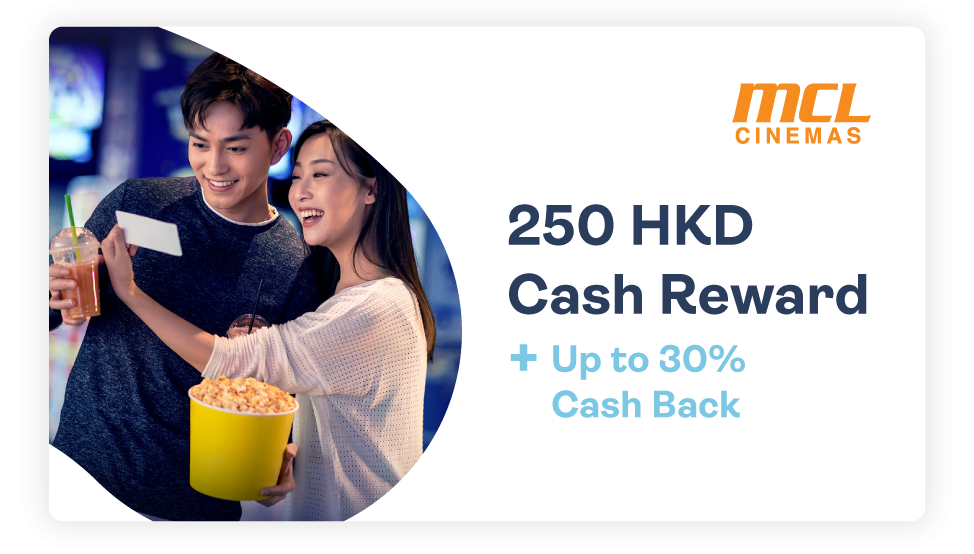 Successfully open a liviSave Account with invitation code "MCL#LIVI" to enjoy the following:
250 HKD cash rewards
Purchase movie tickets to enjoy up to 30%* cashback

Go to Merchant Site

*Promotion lasts untill 28th February 2022. The offer comprises the 1% cashback on all purchases. An additional 29% eligible cashback earned in a calendar month will be deposited within 30 working days. Each Eliible Customer can earn up to 100 HKD in a calendar month.
Valid from:
1 December 2021 to 28 February 2022
How to get this offer?
1
Open liviSave account with invitation code "MCL#LIVI" successfully to earn 250 HKD rewards
2
Purchase movie tickets at MCL Cinemas to get 30%* cash back